For some years now we have taken our fabulous fresh produce to the town centre's of Cheltenham and Ludlow, attending their farmers markets. Set up especially to promote producers of local food and craft, these markets are a great way for customers to meet the real people behind the food they eat.

And for us this is a superb opportunity to pack in some fast and focused trade, meeting with customers who shop with us once a fortnight. And how they have seen us, our family and business grow, in so many ways, over the years!

At a recent gathering of members of the organic movement that certifies us, The Soil Association, we met two such customers that have been shopping with us in Cheltenham for nearly ten years. They saw the opportunity to speak to me without Will and politely asked me his real name! They have, for all these years, referred to him as 'Basil' as in 'Basil Fawlty' brilliantly characterised by John Cleese, for his slightly crazed demeanor in the management of a busy hotel.
They said that they actually have marked on their calendar a fortnightly appointment with "Basil" which relates to the way he charmingly juggles customers and produce, a sight to behold they said!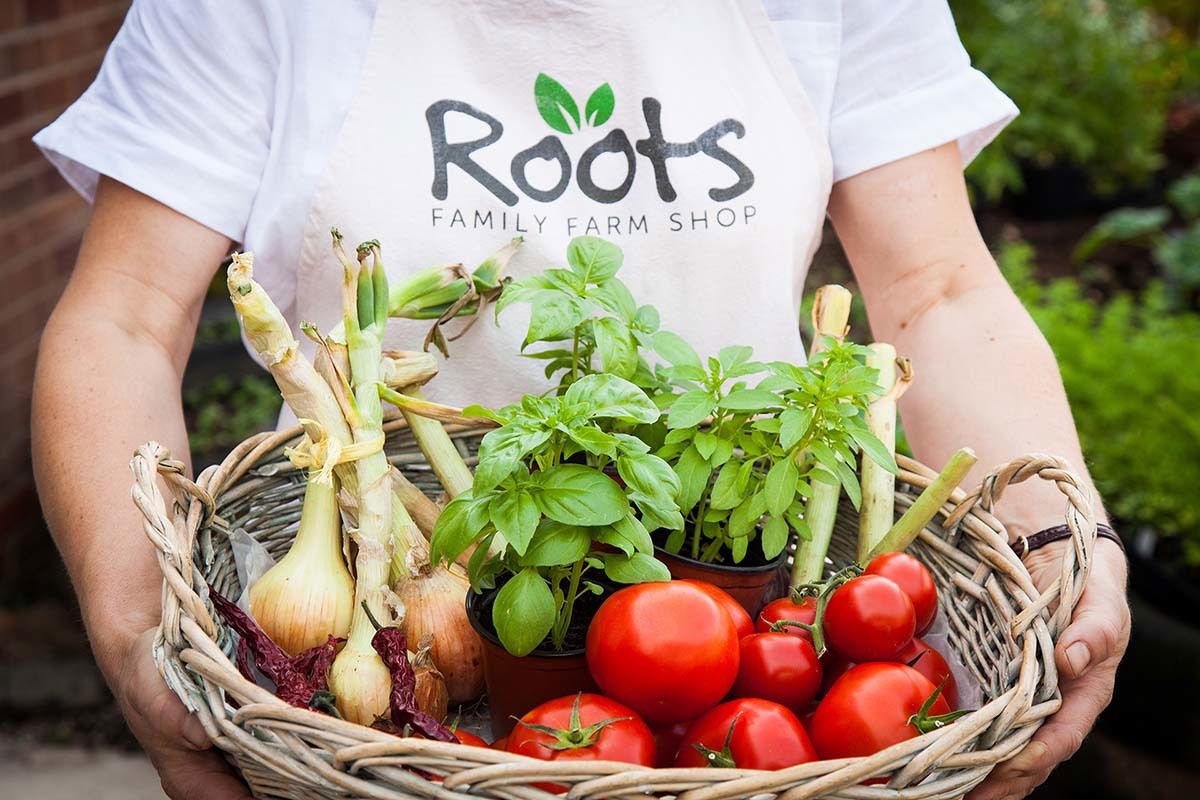 And the presentation of produce is not always a one-way street. Will has often returned with jars of home made preserve, pickles and on the occasion of each of our three babies arriving, knitwear so beautiful and thoughtfully made, special relationship's indeed.

The winter months can be hard (and cold!) but these customers make it worth the early starts and the freezing feet! Such customers seek and appreciate a relationship that is direct. And just as in the shop at Rushwick, when Roots is on the road, we are able to enthuse and inspire by sharing our experience of producing exceptional quality fresh food.