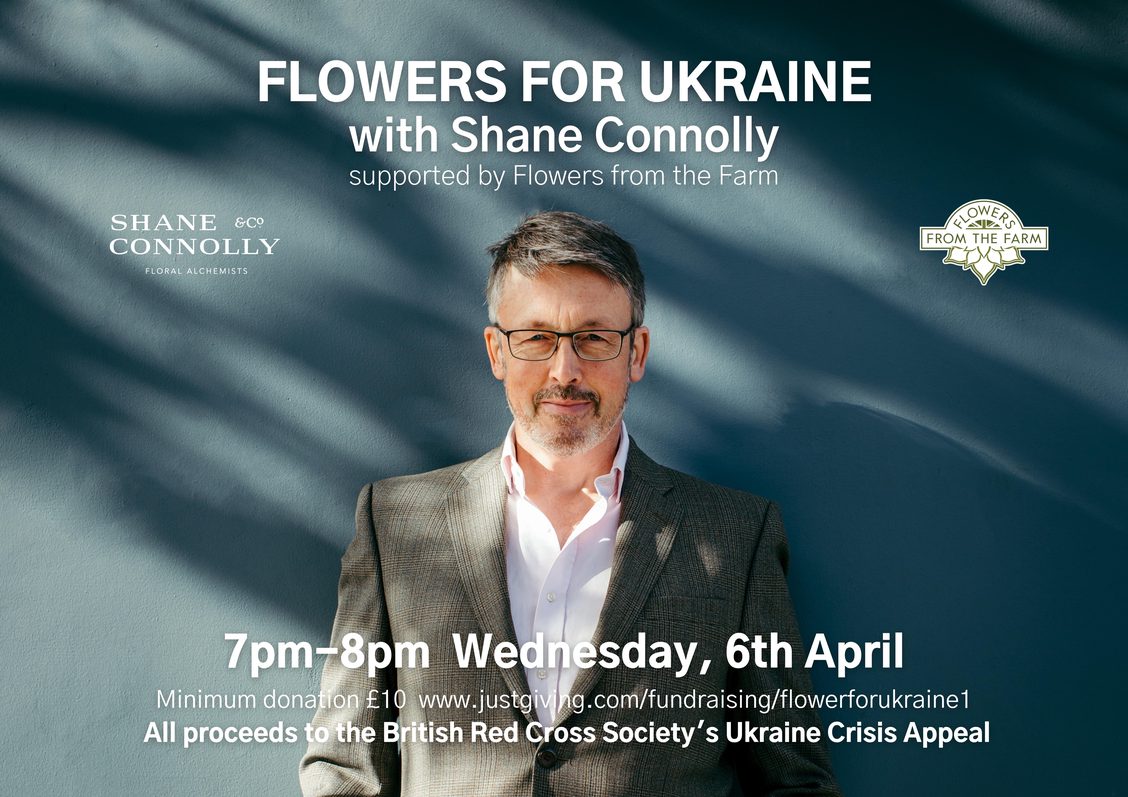 NEWS UPDATE 23rd March 2022
Donate £10 to join Shane Connolly for an online floristry demonstration which promises to be a stunning celebration of the language of flowers, sustainable floral design and the sheer beauty of locally-grown, springtime blooms. Every penny counts and 100% of the proceeds will go to the Ukraine Crisis Appeal through The British Red Cross.
Shane Connolly is possibly best known as the florist who so memorably decorated Westminster Abbey with an avenue of growing trees for the wedding of the Duke and Duchess of Cambridge. He attracts a global audience for his knowledge of the language of flowers, his love of local. seasonal cut flowers and foliage and his passion for foam-free, sustainable floral design.
Here is the link to donate and your personal invitation will follow https://www.justgiving.com/fundraising/ukraineshane
Shane Connolly, Flowers from the Farm, Unique Media are all contributing their time and experience to deliver this challenge with no costs, many members of Flowers from the Farm will donate the materials for the event.
Meg Edmonds, Co-chair Flowers from the Farm, is sharing this information with everyone she can think of, hoping to achieve the goal of £10,000 to donate to The British Red Cross Society, Ukraine Crisis Appeal.