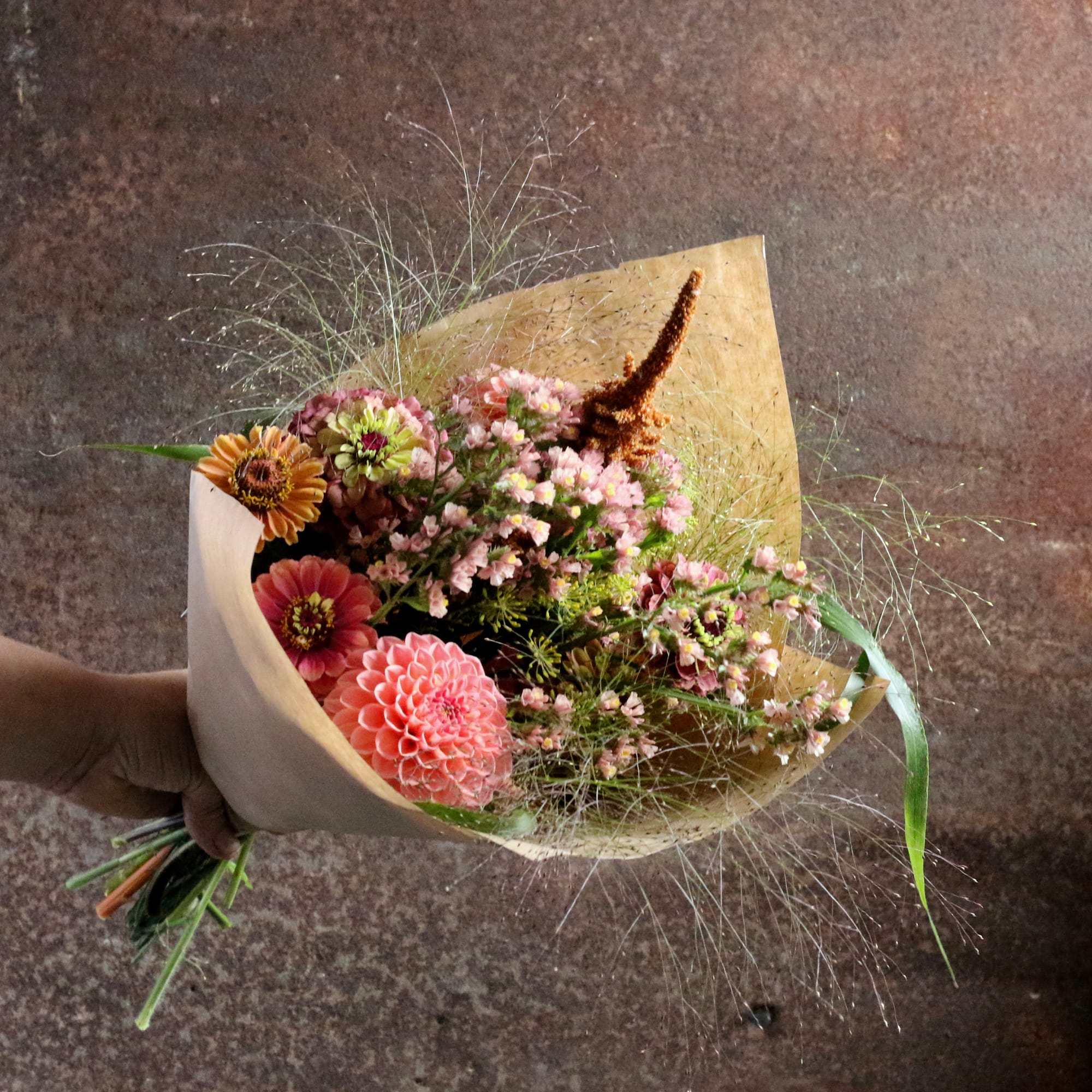 "Bunches, Bouquets and Buckets"
Our flowers and foliage follow the seasons reflected in the bunches, bouquets and buckets that we sell in at Roots. This changing picture of fresh flowers means that there is always something different to look forward to. For our regular customers something that they anticipate with great excitement. Our main season is from March to October. Availability is more limited in the winter months. The height of the summer brings flowery abundance, watch out for our special offers!
If you are hoping to send flowers further afield, please do ask us as we are a part of a national network of small scale, artisan growers 'Flowers From The Farm' and it is likely that we can arrange flowers in other regions from excellent growers and flower enthusiasts just like us!