This recipe is robust and unfussy, so can take alterations to suit personal taste, which is why the ingredients list may seem a little simple!
It is perfect for the autumn when a Sunday roast dinner leaves behind the potential a comforting bowl of soup, ideal as a healthy snack for hungry children at the end of a long school day.
Shape and adapt it to suit your family. The idea is of hearty vegetables in a good stock with some seasonal corn tossed in when available. A little garlic, some chilli, other vegetables would all add a different twist!
1 tbsp olive oil
1 onion, chopped
2 carrots, peeled and chopped
2 potatoes, peeled and chopped
2 cobs of corn
left-overs from a roast chicken
1 litre of light stock (vegetable or made from the roast chicken carcass)
freshly milled sea salt and black pepper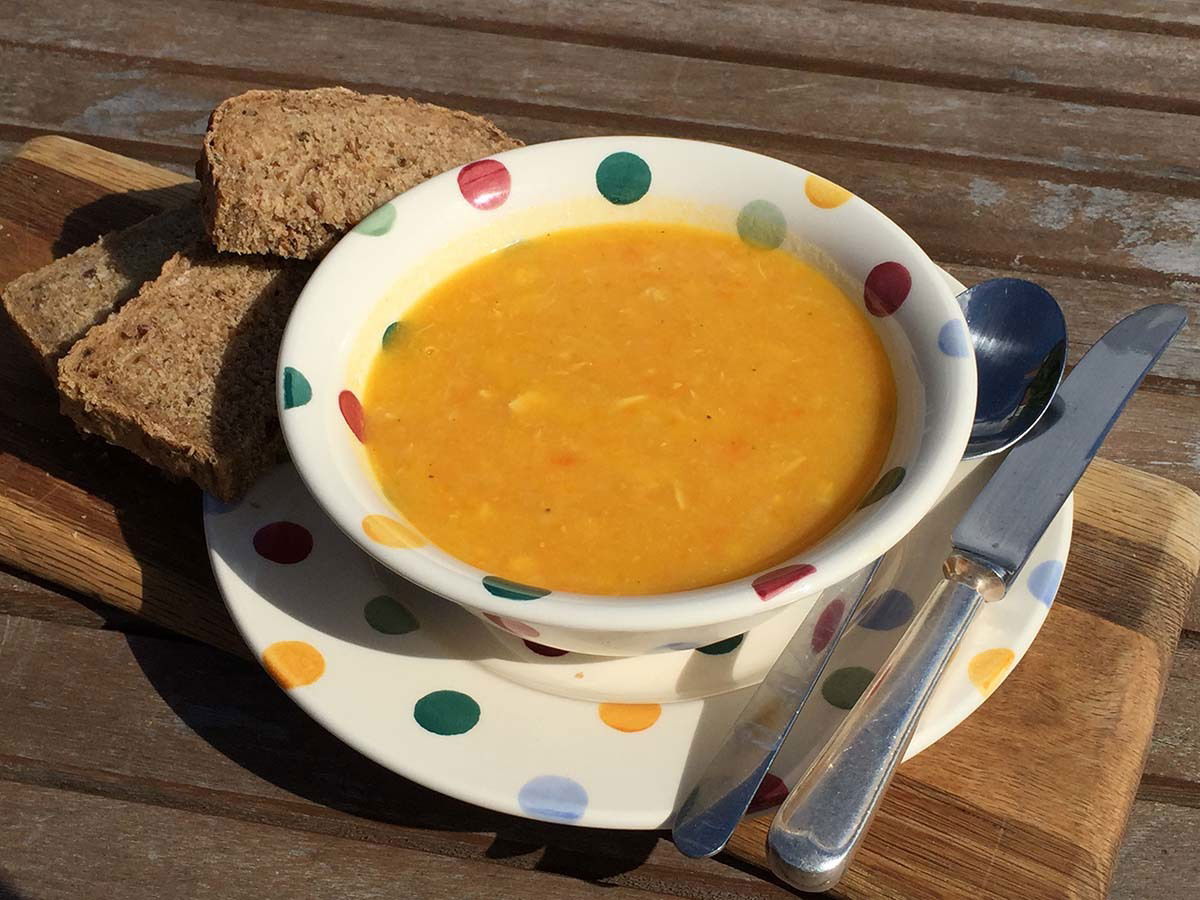 Blanch the prepared cobs of corn in a pan of boiling water. When cool enough to handle cut away the corn kernels by holding the cob firmly on a chopping board and cutting down the side of the cob. Reserve the corn and discard the remaining cob.
Warm the olive oil in a large saucepan on a gentle heat, then add the chopped onions, stirring them around until softened. Add the peeled and evenly chopped carrot and potato, stir together.
Pour in the stock, ideally a stock made from the stripped chicken carcass or a vegetable bouillon and hot water if you prefer.
Bring to simmering point and allow to cook until the vegetables are soft. Roughly blend the vegetable soup and then add the chopped chicken and corn kernels. Warm the soup through and season to taste.
Serve with slices of good, crusty, bread and butter.