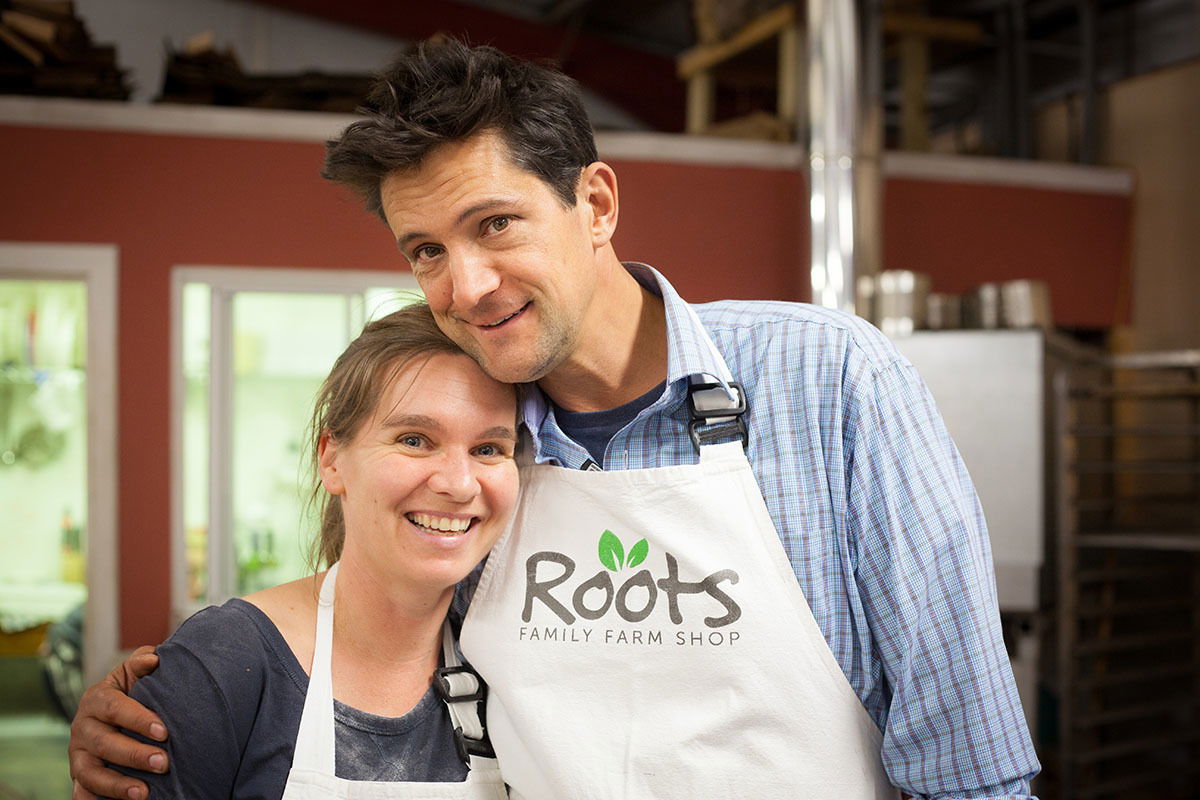 A letter from Will & Meg Edmonds at Roots Family Farm Shop, Rushwick
In unprecedented times we have been reminded now, more than ever, that the community we have built together at Roots is wanted, needed and here to provide.
We are farmers who love growing food for local people to eat. Opening our shop Roots on our farm in Rushwick has given us the opportunity to support other local farmers and artisan food producers some from nearby, some from further afield. Over the years many of our customers have enjoyed visiting the farm with their school, community and family groups. This means that our bond is even stronger.
Our conversations across the till revolve around the seasons, activities on the farm, the weather (of course) and always what is good, tasty and seasonal to eat. Tips for growing, preparing, cooking and preserving food, making the most of our valuable resources, these are the things that we have always been keen to share. Readers of All About Magazine will be familiar with Meg's (and occasionally Wills!) recipe suggestions. We have also listened; new products, new ideas, helping to promote the need for sustainable living.
And now we need the continued support of our customers in order that we can help each other through the coming months. In the first instance, we want you to keep communicating with us. There is plenty of food to go around. Our hens laid eggs yesterday, today and will again tomorrow. We have just seen the wettest winter on record but in the last few days, the ground has become workable again and the crops are being planted. Our first lambs were born last Friday, birdsong is in the air.
We must all be positive and take the signs that nature gives us, particularly at this time of year, to find a way forward and make the best of everything we have around us. In our small corner of Worcestershire, we should take inspiration from our wonderful surroundings, the paddocks of livestock, the orchards, the rising Malvern Hills, the tall Cathedral. If you are unable to visit us at Roots during the next few weeks, please don't hesitate to get in touch, there will be a way that we can help you and you can help us.
With our very warmest wishes,
Will & Meg Edmonds
We can arrange for your shopping to be collected or delivered.
Telephone 01905 421104
More information will be available on our website soon!
Follow our regular updates, if you can, through our social media