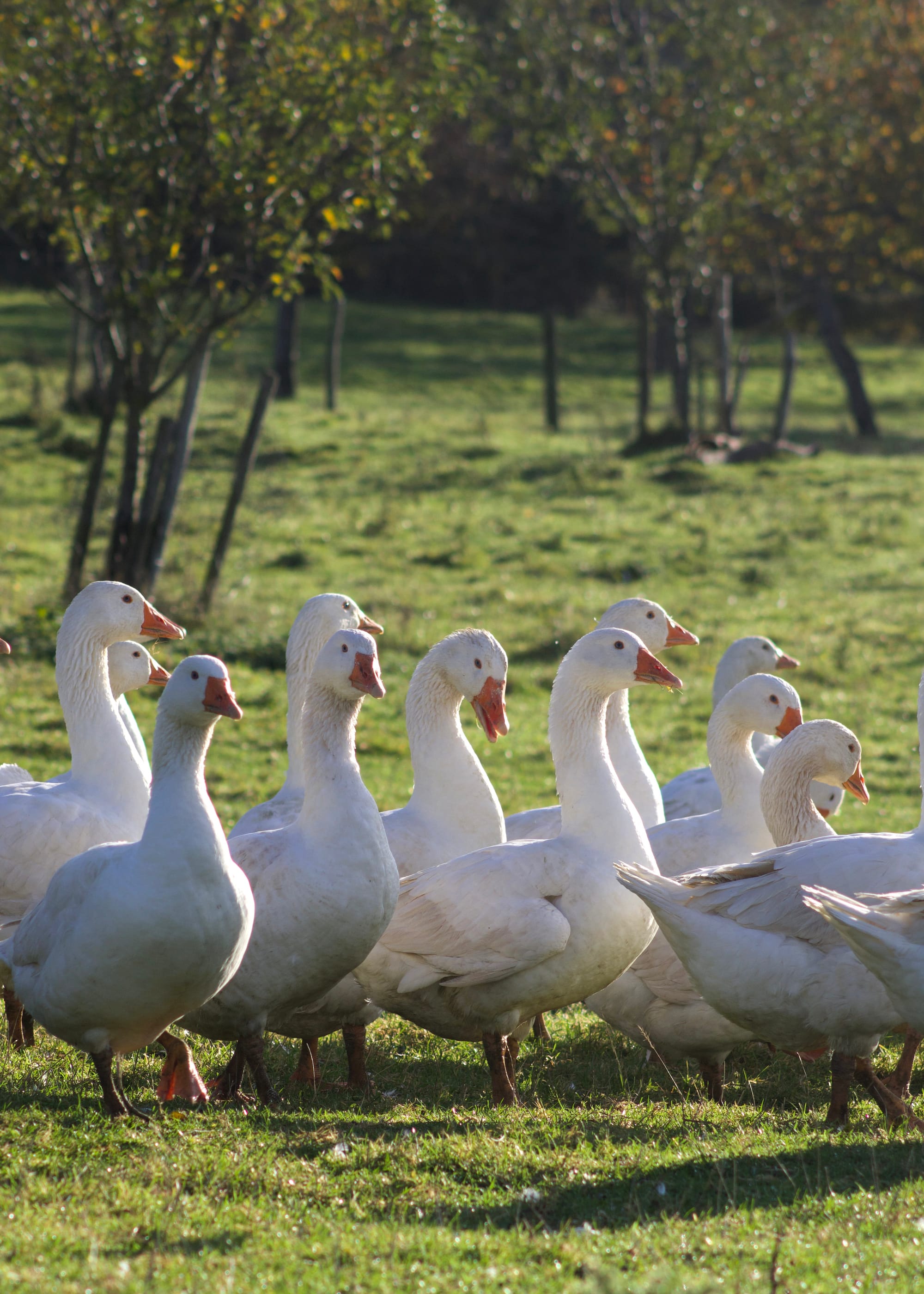 The traditional bird for Michaelmas and Christmas, roasted and served with all the trimmings, sets the scene for a celebration of a small or large scale. Our birds are raised grazing our organic pasture which allows for steady growth and natural laying down of fat. Dressed by hand they weigh between 4-6kg and feed 4-10 people. For hungrier gatherings we often recommend a joint (a piece of gammon works well) for members of the family with large appetites!
We provide full cooking instructions and additional Christmas celebration recipes. Want some inspiration? https://www.familyfarmshop.net/megs-recipes/how-to-roast-a-roots-organic-goose-for-christmas
Our numbers are very limited, so please avoid disappointment and book right away!