This year we are going all out to be 'in the moment' with our flowers – it's something we've talked about before but now in this time of environmental crisis, locally grown, seasonal flowers seem to us the only flowers we could really enjoy.
For Mothering Sunday we are offering 'A Posy & A Promise' a beautiful, scented posy of Spring flowers and foliage from the farm with the promise of a lovely bouquet to follow at Easter, in mid-summer or the autumn, you choose. It is our way of gently moving the goal posts – meeting the need to celebrate our mum's and reward them with wonderful floral gifts, but those that won't damage our planet anymore.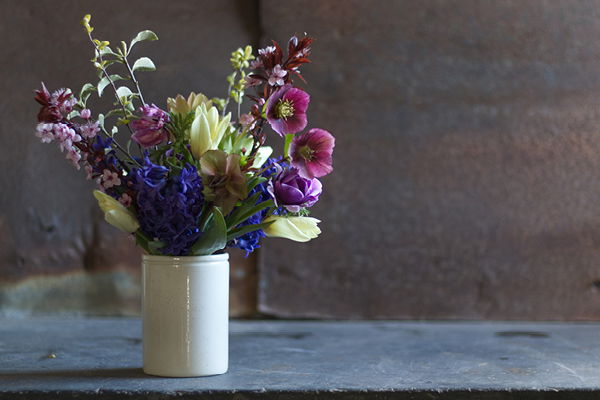 On the subject of flowers, some of you may know that Meg has been 'moonlighting'! Just over a year ago she too up a two-year voluntary role to chair Flowers from the Farm, a nationwide network of nearly 1000 flower farmers and florists who are passionate about British seasonal flowers. She worked hard with the team last year to launch a new website Flowers from the Farm which is, incidentally, a wonderful resource of information and inspiration if you love garden style flowers.
The icing on the cake so far this year was the opportunity to spend a day this week with Kimberley Fleming at Marlston Farmgirl recording a piece for ITV News to be broadcast on Friday 25th at 6pm in the run up to Mothering Sunday.
Kim is new to flower farming in the UK, she hails from the U.S. where she ran a very successful florists' business which included a period of being the florist to the Whitehouse under the Obama administration. More of Meg and her new BFF (Best Flowery Friend!) and something she's planning for the RHS Malvern Spring Show 5-8th May, news coming soon!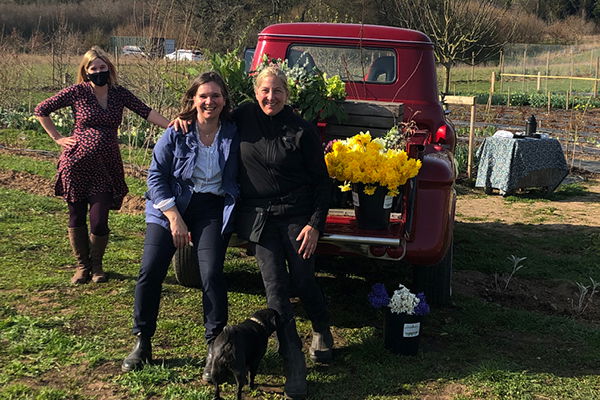 News from our farm
It's lambing season, the days and nights blend into one for Will who has been tending his flock with care and attention over the last four weeks. Our cherry orchard is now full with noisy bleating, the shelter of these wonderfully old trees is just the job for new lambs and their mums, their bond is strong.
As the grass begins to grow away, the cattle are next to be turned onto fresh Spring pasture, but with cold nights they still rely on the sweet meadow hay that we made last summer and enjoy a deep straw bed to lie in!
We've sown another batch of broad beans this week directly in the field. Hoping to extend what often seems an all too short season for such a tasty crop. The early flowers make great food for bees and any sign of aphids quickly seen off by great gorging mass of ladybirds. Ground preparation and seed sowing occupy every spare minute, fast salad crops and those that take longer such as celeriac (planning for the winter when the Spring has hardly begun!)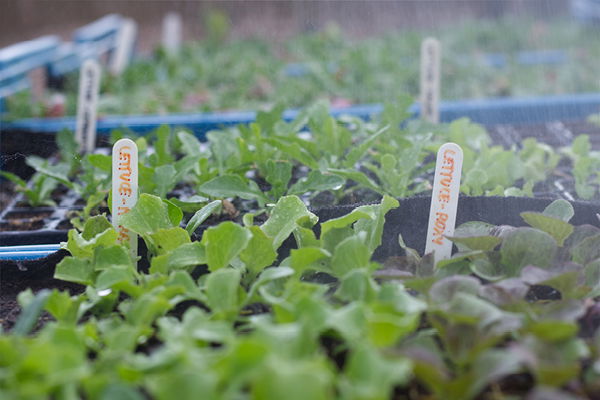 Ordering for Easter
With Christmas feasts for many curtailed by last minute COVID, we know that families are taking the opportunity of a long Easter weekend to come together and feast. We really enjoy the Easter break, it is usually lovely weather, Spring is in the air, there is new life all over the farm and the Spring flowers are in bloom.
We have a superb selection of our home reared organic meat & poultry that can be pre-ordered for Easter weekend. This includes our geese, ducks and XL chicken along with beef and lamb. Please visit our shop online here to make your selection. If you are ordering now for Easter, a note to let us know through our contact box here (or on the website directly) is really helpful, thank you.
Our handmade Hot cross buns, fruited Easter loaves, lemon curd and a few more treats will also be available for the long weekend, keep an eye on our website.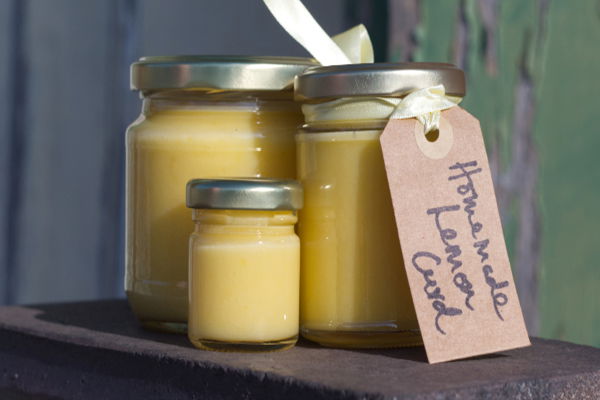 Flowers for Ukraine
Returning to flowers, we wanted to say thank you to those of you who have bought daffodils from us this Spring. We have donated all the money that this crop has brought to the Disasters Emergency Committee for Ukraine.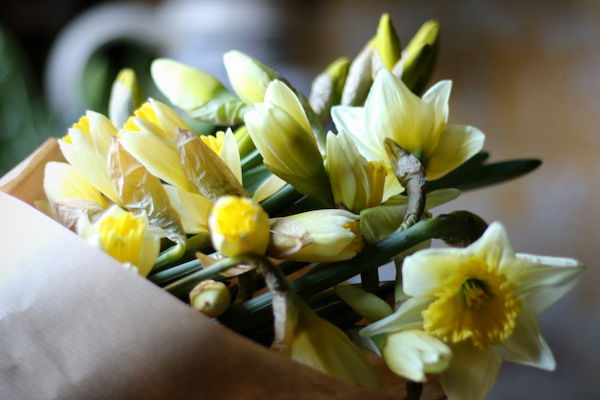 For those of you who love flowers and floristry, there is a further opportunity to support The British Red Cross Society which we are very excited about.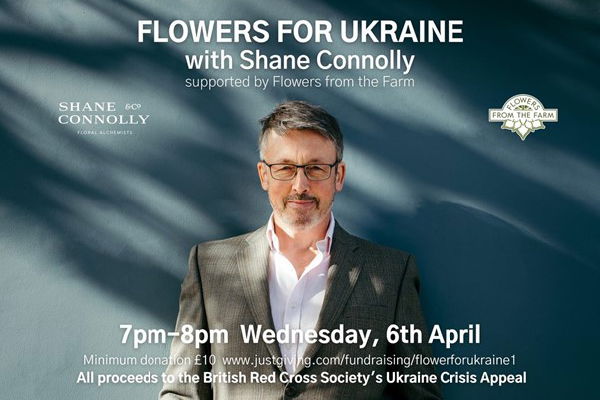 Local Worcestershire hero Shane Connolly is possibly best known as the florist, who so memorably decorated Westminster Abbey with an avenue of growing trees for the wedding of the Duke and Duchess of Cambridge. He attracts a global audience for his knowledge of the language of flowers, his love of local, seasonal cut flowers and foliage's and his passion for foam-free, sustainable floral design.
More details are available in the link on our website here, but as we need to act quickly, here is the live link to book your ticket without delay! By donating £10 or more on the JustGiving page join Shane live online for 'Flowers for Ukraine with Shane Connolly' at 7pm on Wednesday, 6th April or to watch it on catch-up.
Spring sunshine this weekend will give mum's all over the country the opportunity to take a moment, we hope, take a breath of fresh air and count our blessings, wishing you all a very happy Mothering Sunday.
With very best wishes,
Meg & Will Edmonds