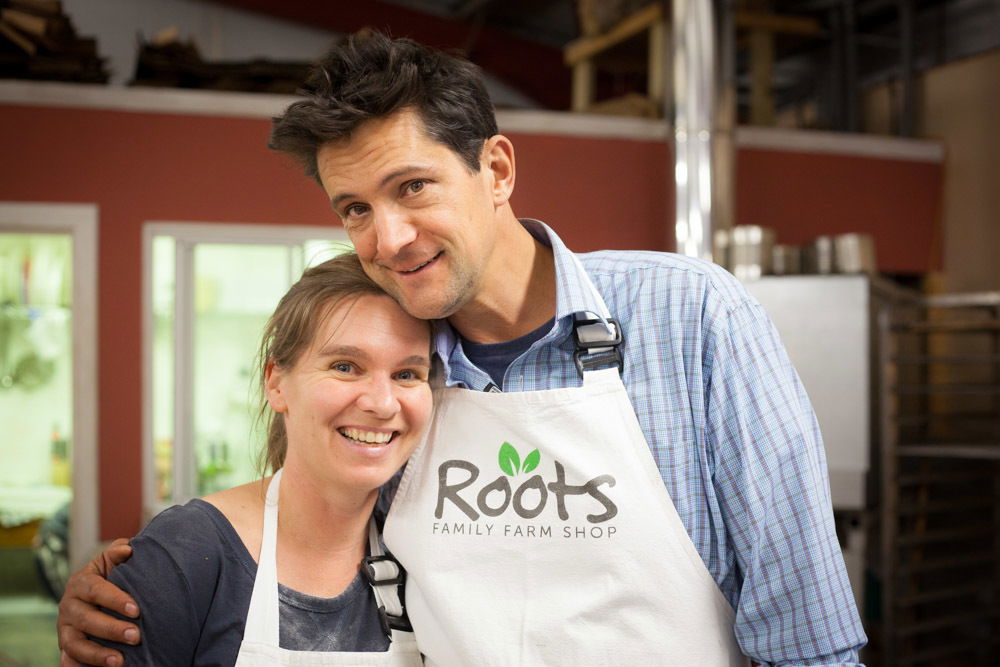 Will and Meg Edmonds opened Roots Family Farm Shop in May 2001 as an extension of their farm, Upper Wick Farm, that they had just taken the reins of, the third generation of this farming family in Upper Wick.

For Will and Meg, their ambition remains today as then; to provide for their local community, high quality organic meat, poultry, eggs and vegetables straight from the farm. This is a local alternative to supermarket shopping for family food that follows the flavour of the seasons and provides a sustainable business for local customers to support.

As well as being keen organic farmers the couple are passionate foodies! And so along with home reared organic meat and vegetables, they source from a seasonal 30-40 other local farmers and artisan producers offering a fabulous range of local dairy produce, cheeses, pickles, preserves, cider, beer and much more.

Hoping to spread the word about real family food and how it is produced Will and Meg often host "walk and talk" meetings, often followed by some delicious home cooked food of some description!

Visits from schools, colleges, wildlife groups, farmers, the Women's Institute to name but a few, proud to support "Food for Life" amongst other campaigns, if you or a group you are involved with would like to find out more about us, please get in touch.