Our youngest son made the mistake of looking a little too comfortable on the sofa this week, sometimes the holidays are just a little too long don't you think? And so, with pruning secateurs in hand he managed to find his way to the orchard, with a little encouragement, the apple trees will be ready for Spring by the time he goes back to school. There are always jobs to be done!

'Roots to your doorstep' – Our new, regular Worcester delivery round …
Shopping online with Roots has become a real bonus for so many of our customers whether they 'Click & Collect' or receive home delivery, choosing from our weekly updated range of home grown organic, locally produced or especially chosen artisan products is an essential way of us continuing to deliver exceptional quality food for your families. If you haven't had the opportunity to try this service yet, January could be your chance.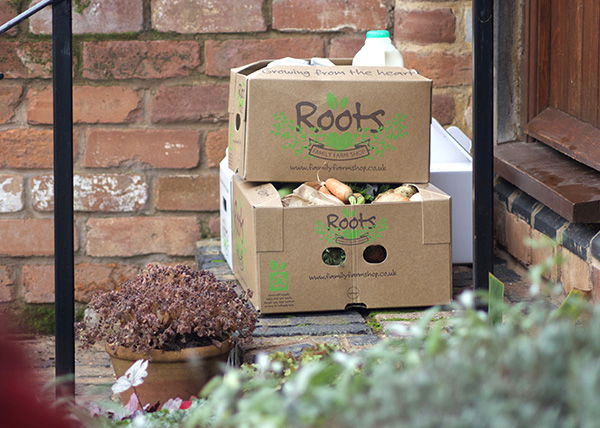 We have successfully offered a fortnightly delivery round to our 'Cheltenham Club' through 2020/21 which started because we were unable to attend the regular Cheltenham Farmers Market where we had traded for nearly 15 years. Of course, this has given these customers the opportunity to shop not just for our home-grown organic produce, but also benefit from the range of other popular farm shop products, local cheese and beers to not so local 'Orkney Oatcakes' and 'Ullapool Smoked Salmon'. Even though we returned to the farmers market in Autumn 2021, (next market 28th January) our delivery round continues in the alternate week. Please click here to see the dates of our Cheltenham Club deliveries in Spring 2022.

We are excited to offer the same opportunity for Roots customers in our Worcester delivery area. Extending to Malvern in the west, the M5 motorway in the east, Claines in the north and Guarlford in the south, you can click here to see the map and our newly published delivery dates.

To give everyone the opportunity to experience Roots shopping online, through January and February there will be no delivery charge in either of these 'Roots to your doorstep' (a minimum order of £30 applies). Our shop in Rushwick will be closed between the 8th and 28th January, but you will of course be able to shop with us online and receive your shopping at home. From the 28th January, there will also be the option to 'Click and Collect', reserving shopping online to collect at your convenience on Friday or Saturday in-store as our shop re-opens.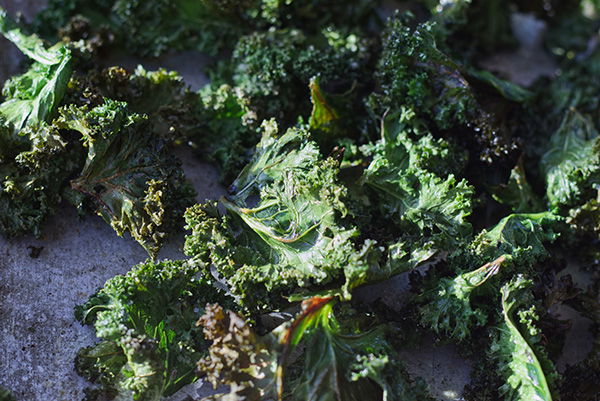 Get a kick from organic kale …
Food fads come and go but one that we have enjoyed is the popular resurgence of the appreciation for kale, greens, black cabbages, red Russians … properly imaginative names! We always grow a super crop of these winter greens and right now they are at their tastiest. Follow this link to our family favourite recipes for Kale Crisps, Winter 'Stoup' and Spicy Braised Greens.

Preparing for 2022 …
We thought that it would reassuring for you to know about some of the jobs that we have to get done behind the scenes at Roots during our period of January closure, just in case you mistakenly thought we were heading for the Caribbean (tempting though it is!).

In the late Autumn, storm 'Barra' quickly took over from storm 'Arwen' and didn't give us a moment of grace to repair our polytunnel which had suffered significant storm damage. Those of you who have been enjoying our winter salads, herbs and beetroots know how this protected cropping helps us to keep offering fresh organic produce through the winter months. Luckily the temperatures have also remained gentle and so the crops that are growing away for March/April consumption are fine, but would rather like a roof over their heads, if at all possible, this month.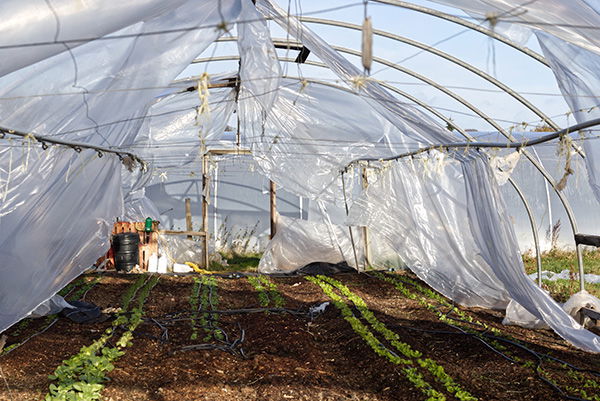 Our ewes are heading inside this week for a pedicure and a tidy up along with scanning. The ultrasound scanner and operator (John) is mobile and with this clever technology will, in around one hour, be able to predict accurately how many single and twin lambs we are expecting in March. We can in turn make sure that the pregnant ewes are getting enough of the right nutrition for them and their lambs, too much can be as bad as too little, all contributing to a less stressful and successful lambing time at the farm.

Planning for a year of flowers has already begun, but in January we shall have the opportunity to re-stock our perennials and shrubs, planting up some new beds to provide a greater range of colour and texture in our foliage plus some new varieties of flowers. The ranunculus, anemones, tulips and daffodils are growing away well, we should have fresh flowers again in early February. There will be more news about our flowers on our website shortly, do keep an eye out for this.

Making plans for you to visit us at Roots …
We are arranging a programme of events through 2022 when you will be able to come and visit us behind the scenes at Roots. This is an exciting departure, well actually a return to our Roots when back in the day we thoroughly enjoyed inviting customers to the farm to connect with the place their food is grown. We hope to begin in the Springtime with a visit to the lambing shed a walk through our orchards and a glimpse of the Spring flowers in the field. We will publish details through our website and newsletter, watch this space!

Milling and Baking at Roots …
We have taken the difficult decision to pause milling and baking at Roots until we can write the next chapter. If you know the story so far (or would like to read about it), our website tells the tale. The goal that we set was to offer customers a healthy loaf with integrity, simply bringing together the grain, natural yeast, and spring water with the skills of the miller and baker in some beautiful bread. This we achieved but to continue we need the help of a younger miller and baker (!). We are excited about the possibilities.

And finally …
There's been some wonderful words spoken, in cards and emails from customers over the Christmas holidays, reflecting on what has been the most difficult of years for us, we are so grateful for your kindness and patience, thank you. We are truly excited about 2022 and the opportunity for more farming, more feasting, more friendships and particularly, more fun.

With our best wishes for a happy and healthy 2022.
Will & Meg Edmonds