Blink and we're into the next crop/week/month … here we are in August already, the height of harvest-time.

We shot into the field this morning to harvest some armfuls of organic barley, ahead of the combine harvester. It was hilarious to see us with garden shears nibbling at the edge of the field whilst the combine munched through the crop in 30ft widths. We called in a few favours to get this cereal sown in the spring after a terribly wet winter when we weren't able to sow the clover ley we had hoped. But this gamble has paid off. The yield is 2.5 tonnes per acre which is almost that of a conventional farm, the grains are large and the quality excellent, good enough for malting – our soil has again produced a crop that demonstrates how a long-term commitment to organic farming can begin to compete. Of course, our scale is small, but small can be beautiful and the market for barley of this quality is good. Often barley ends up in animal feed, but hopefully this will find its way to an organic maltster or brewer and some will come back to us, more (exciting) news of this in due course. And just in case you were wondering, the 'handcut' barley is for dried flower work!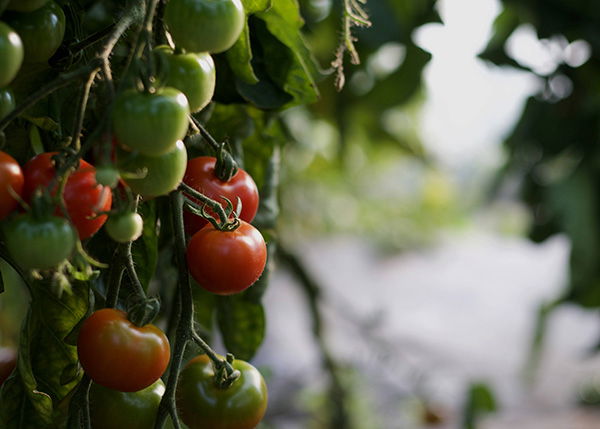 Elsewhere on the farm the vegetables, fruit and flowers are blooming and our tomato crop is better than ever! We took some pictures early this morning before we picked the tomatoes for orders this week, so the chances are that 'what you see is what you eat' (if you have ordered our homegrown organic tomatoes this week!). With many varieties to choose from in the Spring, we relied on our long relationship with our organic seed supplier to send us his favourites (there was something else kicking off in mid-March when we normally arrange seed) and they really are good. Our favourite will always be those large slicers though, layered with mozzarella and basil in a slow extra-virgin olive oil and balsamic vinegar dressing, a meal we never tire of.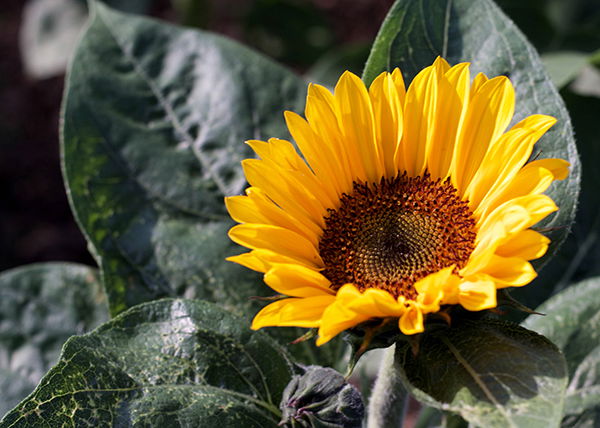 Flowers are plentiful, varieties changing every week. Sunflowers and Snapdragons are the flowers of the moment with our ever-popular Dahlia and Zinnia waiting in the wings for bouquets later this month. Don't forget that our £10 flower wraps (generous bunches of mixed flowers and foliage) can be ordered through our shop online for collection on Thursday/Friday and Saturday. Bouquets and Buckets available at any time by arrangement.

The New Season Organic Lamb is ready now. We are preparing wonderful joints for family meals, chops and racks perfect for barbequing or grilling. Tender and succulent, grown gently grazing our orchards and our herb-rich river meadows.

Lastly, talking of grazing, we hardly dare mention the 'Christmas' word, but the eagle eyed of you will know that we have made an 'early-bird' offer on our fabulous Organic Geese for Michaelmas or Christmas, a considerable saving can be made if you book one early (buy 31st August). If you would like some early inspiration click here.