What a privilege it is to bring this together and share this with you – stories from our customers at Roots of VE Day 8th May 1945.
---
Elaine Griffin sent a photo of her original newspaper front page and lovely pictures of family members. Here's her story …
"My mum, 87 years of age, locked down at present was a child who remembers VE day. So, this Friday she is creating a window display and including photos of family members who served in World War 2 for her neighbours to see.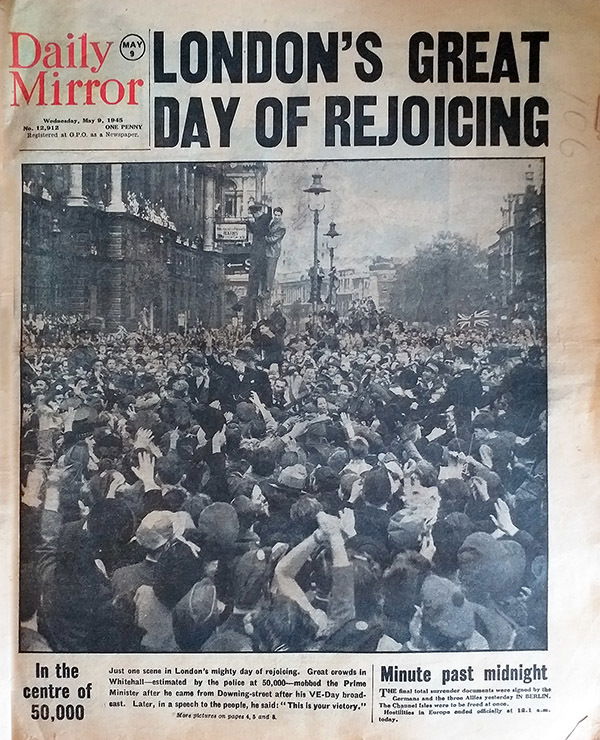 .
Some family members returned, and others sadly did not. An uncle died and was buried in Singapore. First picture below of Leslie King, killed in action. Second picture of a uniformed Uncle Stanley King who lived to be 100.
My father in law in Wales was 11 years of age on VE Day and remembers the street party where he lived and fortunately for us, we have a photograph that turned up in a local history publication. Finally, we are able to share some of these memories and photographs with our neighbourhood on Friday with an at a distance VE Day street party. I began lockdown thinking how it's only really the seniors of 80 plus years who can probably recall the loss of liberty that some of us are feeling in the current situation!"
---
Peter shared these wonderful photographs taken by his father in London on VE Day and his story …
"the attached photo's around Buckingham Palace and Piccadilly Circus - taken by my father, an American serviceman stationed over here at that point. He subsequently married my mother and she went to the States as a GI bride in 1946."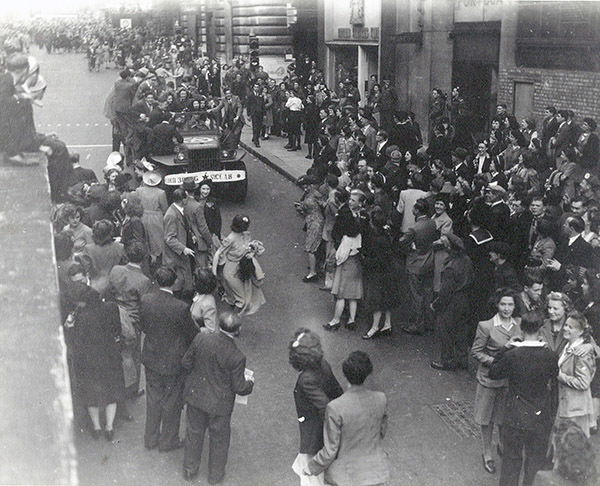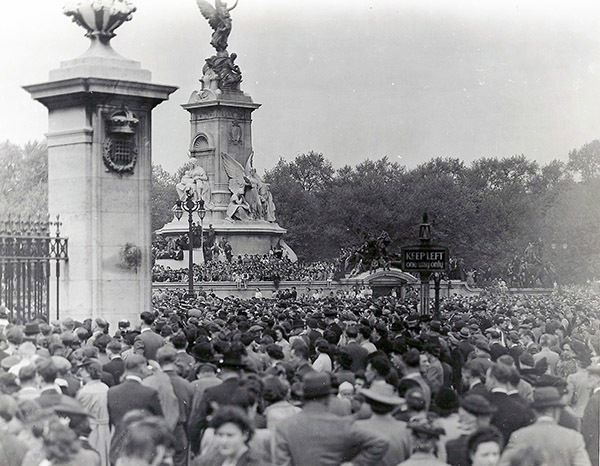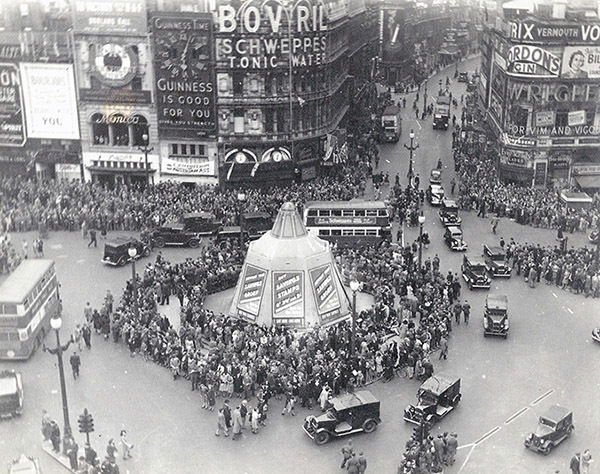 Peter, in the end, grew up in the UK but still has connections and communicates with various branches of his American family.
---
Diana Goldfinch told us …
"This (VE Day) is my first ever memory and I remember it as if it was yesterday. I was 2 ½ and was taken out of my cot, dressed in a brown jacket and leggings (knitted by my maternal grandmother) and taken to the bottom of our road where there was bunting, music and tables of food. I remember our next-door neighbour, Mr Bickerstaff, picking me up and dancing round with me in his arms."
We have been promised a picture of her in the amazing knitted leggings – until then a charming picture of her aged 2.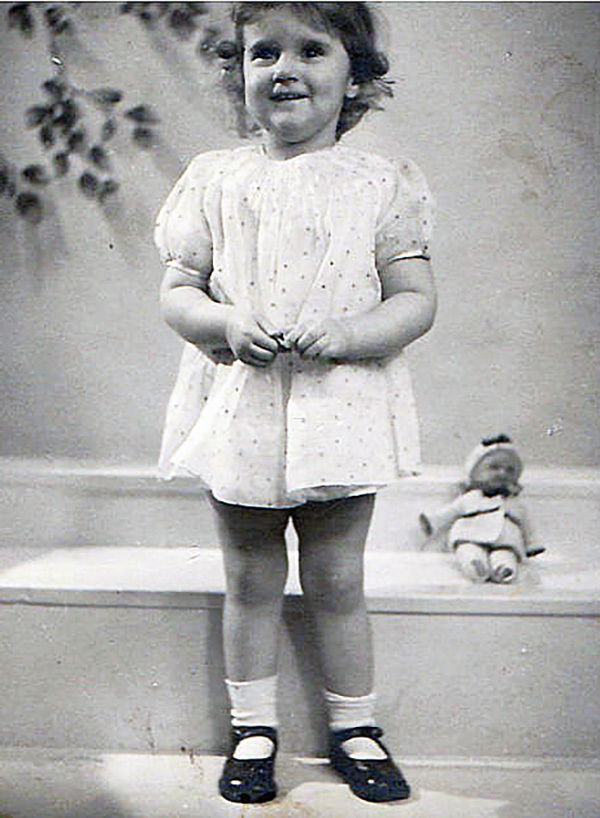 ---
And last of all, Raymond Gardner told us …
"I well remember VE Day and the subsequent celebrations. Our street celebration took place on 19th May and was for me a double celebration.
I remember all the trestle tables – where on earth did they come from? - with table cloths on running down almost the length of the road, with piles of cakes, sandwiches, jellies etc., and a dais which somebody had managed to put together and on which the Master of Ceremonies, Pete's dad from next door, made announcements and on which, later in the day, a small band played and the adults danced under the light from the street lamps which were on and glowing for the first time in six years, while we children played ' chase' among the dancers and laughed and frolicked till we collapsed from exhaustion and had to be put to bed.
I said that it was a double celebration for me and why I remember it so clearly. One of the Master of Ceremonies' first announcements that afternoon was, "Today we are not only celebrating the glorious Victory in Europe, but we are also celebrating the 9th birthday of little Raymond Gardner." And everybody clapped and I sat there blushing."
---
On the 75th anniversary of VE Day, we will be pausing for a National two-minute silence at 11am in remembrance. At 3pm we will stop again to raise our glasses and make a toast
'To those who gave so much, we thank you'
And to Raymond Gardner, we wish you are very happy 84th birthday (we hope we don't make you blush!).