Will has been coppicing our chestnut plantation (ably assisted by our daughter Flo). Planted 30 years ago and first coppiced in 2015, we are now able to harvest very useful chestnut stakes between 1 ½" – 4" diameter and in varying lengths. These are used as plant supports in the flower gardens and posts in livestock fencing. Harvested as the sap begins to rise in early Spring, chestnut stakes have a natural resistance to rotting in damp conditions. Depending on the harvest, we should have more stakes than we need, so if you are looking for replacement supports in your garden, contact us here!
We are preparing the sheds for lambing. Ewes are resting and enjoying some TLC before the sound of new lambs bleating marks the beginning of every day. What happens behind the scenes? What do we mean by 'lambing' (apart from the term that we blurt out as an excuse for being too busy to do anything else)? Well, we've uploaded two videos to our social media feeds – Facebook and Instagram – click through here to see Will in action bringing new life into the world, if you're squeamish, don't watch!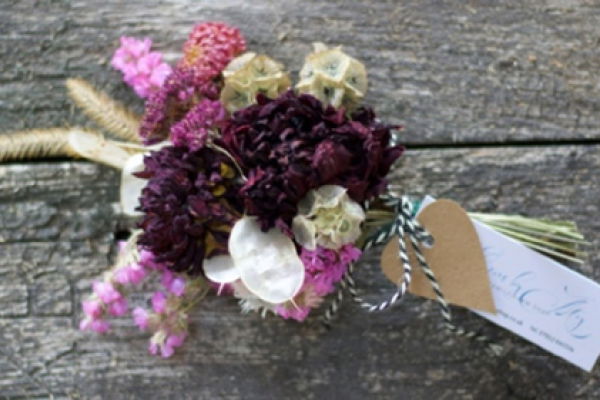 Flowers for Mothering Sunday
Springtime brings us some early blossom and blooms but not the abundance of flowers that a generous gift requires and so we came up with the idea of a posy now for Mothering Sunday) with the promise of a luxury bouquet of seasonal flowers later in the year when there is so much more to be enjoyed. We have created stunning dried flower posies, made with flowers grown and harvested by us in 2022, pretty gift cards attached enclosing a voucher for a luxury bouquet during the 2023 season.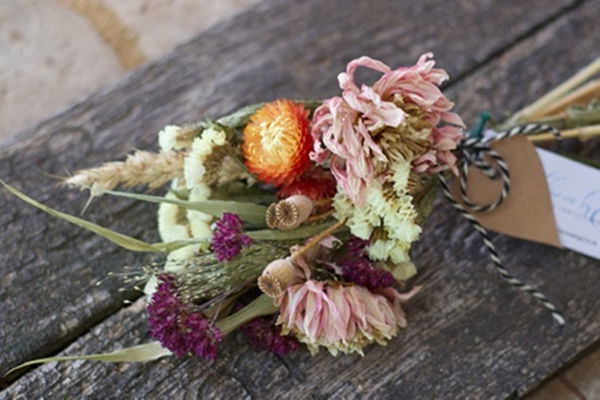 Armfuls of tulips in late Spring, delphiniums, peonies, roses in early summer, dahlias of all colours and shapes in late summer, beautiful chrysanthemums in autumn … you see, so much to choose from, this promise sounds exciting.
Click here to find out more and order your "Posy & Promise".
Maybe this Mothering Sunday is a chance for some of the younger generation to take the reins in the kitchen and prepare a family meal? When our son went off to university, he went with our family cookbook, an online book of recipes (and yes, he was quite impressed that we'd thought of that one!). Amongst the stews, soups, one pan wonders, meaty, veggie and treat recipes was our family cottage pie. This is the recipe he has used the most, made for himself, for housemates and I believe to impress the odd acquaintance, including as the centrepiece for a dinner party … well, why not? Served with a sauté of leeks, shredded cabbage and peas (frozen are perfect, tossed in to create steam to cook the greens), comfort food at its best.
Here is a link to the recipe on our website, use and share it, enjoy the opportunity it brings.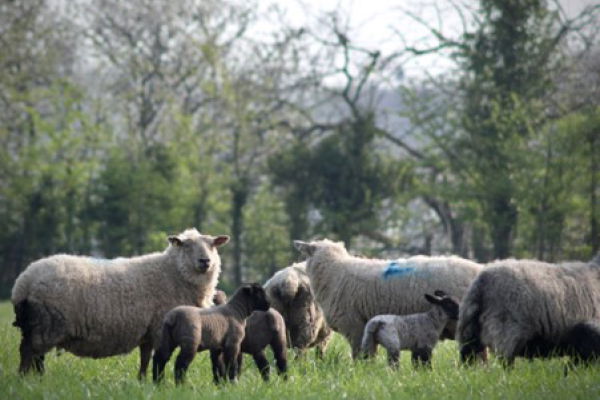 SAVE THE DATE - Roots Spring Farm Visit Saturday 29th April
A Spring Farm Visit is planned to coincide (hopefully) with the stunning cherry blossom in our ancient orchard, anticipating Spring lambs at our feet. It's a gorgeous time of year on the farm, so if you are a keen photographer, there will be plenty of time and space to capture some pictures. This time we'll have activities for children during the walk and a light lunch for adults, lunchboxes for children. Tickets will go on sale at the end of this month. So, for now, make a note in your diary.
Roots Organic Chicken
As many of you are customers of our very special organic chicken, you will want to know that there is a short pause in production. Whilst new chicks are with us on the farm now, they will not be ready until early July. There have been several challenges in the last few months, chick supply included, that has caused this break, thankfully only a temporary one.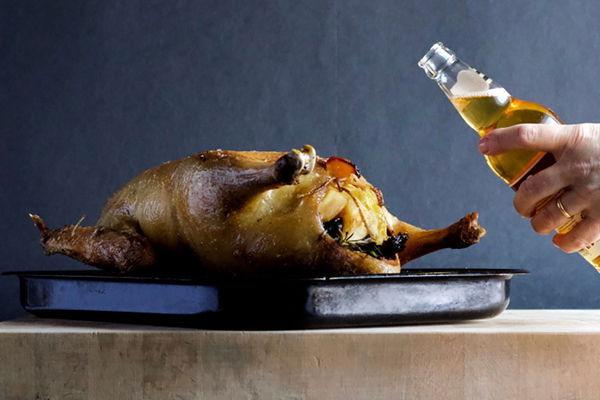 Easter Feasting
Many families will be taking the opportunity of Easter weekend 7th – 10th April to gather together and feast, I know we will be. We are preparing Easter Lamb – ever popular whole and half leg joints for roasting along with whole shoulder joints for slow cooking, we will post recipes on our website. If you didn't have the opportunity to try one of our organic geese at Christmas time, we have just a few available from our freezer, but when they are gone, they are gone until next year!
Orders placed now on these items will carry forward for collection or delivery on Thursday 6th April. There are a few treats from our kitchen too, a special batch of Flo's Pickled Onions, Meg's Marmalade & Luscious Lemon Curd.
There is much to look forward to in the coming months, sunny mornings bely the cold nights, but the clocks change on the 25th/26th March "springing forward" by one hour, increasing day length gives us the feeling of being able to pack in just a little more to our days!
With very best wishes,
Will & Meg