This is a deliciously moist cake, perfect with morning coffee or afternoon tea. It is a firm favourite in our farm shop and freezes really well, so good to make ahead and have on hand for guests that surprise you! It is super easy to make, particularly good for children to get stuck into making with you.
You will need a 2lb loaf tin, lined with silicone paper or a shaped tin liner.
300g peeled and coarsely grated carrot
275g soft brown sugar
300g self-raising flour
1 tsp bicarbonate of soda
2 tsp cinnamon
zest of a large orange
large handful of sultanas
3 eggs
225ml sunflower oil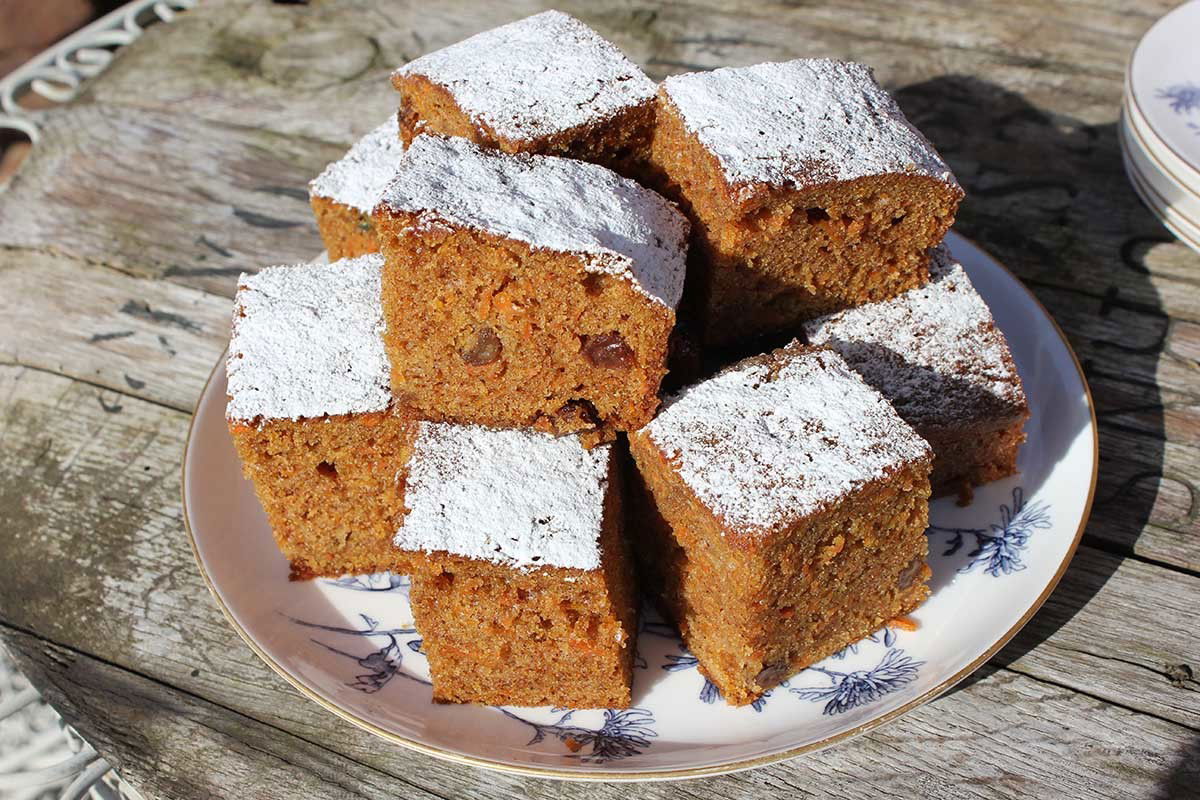 Pre-heat the oven to 160°C.
In a large bowl mix together the dry ingredients ensuring that there are no lumps! Add the grated carrot and orange zest.
In a separate bowl or jug whisk together the egg and oil to form an emulsion. Pour this liquid mixture onto the dry ingredients and mix thoroughly until fully combined. Ladle, or carefully pour the cake batter into the lined tin.
Place the cake in the centre of the oven to bake for approximately 1 hour, 15 minutes. When ready, the cake will be firm to the touch and can be tested by inserting a skewer into the centre of the cake. When the skewer is withdrawn 'clean', the cake is ready. If there is still a little wet mixture on the skewer leave the cake for a further 10-15 minutes and test again.
We prefer this cake just as it is without a topping, but if you like, a cream cheese frosting can be added, or a drizzle of glace icing made with the juice of the orange and some icing sugar.