As the festive season begins, here is a really simple recipe that can be made by both adults and children, allowing for some Christmas creativity in the kitchen. I think there is nothing nicer than taking a home made gift to friends and relatives. Beautiful food packaging and tins are now so widely available. Go to town with ribbons and homemade gift tags! Celebrate a homemade treat!
225g Unsalted Butter (taking the butter out of the refrigerator well in advance will make the job easier)
125g Golden Caster Sugar
340g Plain Flour
Mix together the flour and caster sugar (add a dessert spoon of cinnamon for an extra Christmassy feel!) and rub in the butter. When the mixture is fully crumbled you can start to use the warmth of your hands to bring it together, first in the bowl and then it is easier turned out onto a work surface.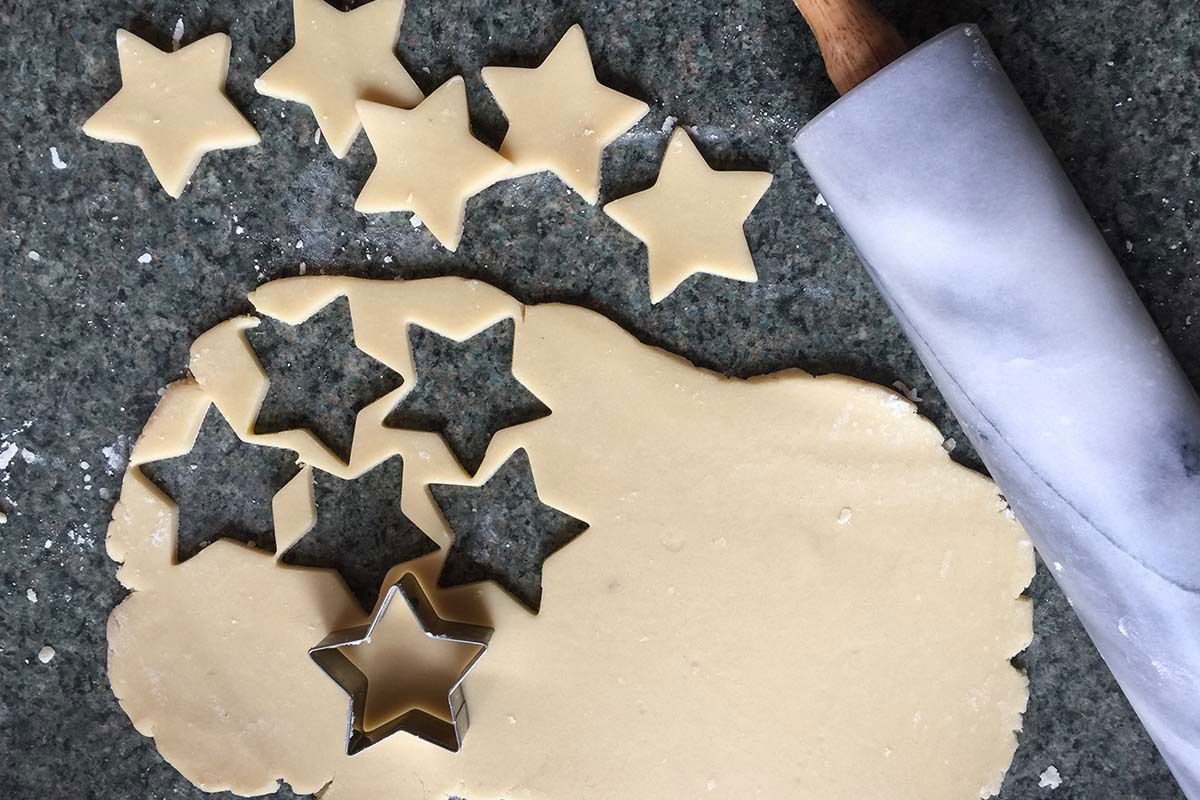 Preheat the oven to 160°C and line two baking sheets with silicone paper to prevent the biscuits sticking.
When the dough is warm enough it will have come together enough to be rolled in a sheet approx. 5mm.
Use a star shaped cutter to cut out the individual biscuits cutting them as close to each other as possible (minimising the dough to be re-worked). Lift them carefully with a palette knife onto the prepared baking sheet. You can bring together, re-work, roll and cut any spare dough.
Place the baking sheets of biscuits in the oven and bake for 12-15 minutes. The baking time depends on the size of the cut out biscuit. They are baked when they are just starting to turn golden brown. You may need to switch the baking sheets over in the last five minutes for an even bake.
When the biscuits come out of the oven and are still warm, sprinkle them with a little caster sugar (in which you can mix a little cinnamon if you like). Allow the biscuits to cool on a rack before packaging in pretty gift bags or storing in an airtight tin.