Organic beef
Our single suckled, Hereford beef animals spend their days grazing our herb rich river meadows. Matured and cut to order our beef joints are a perfect centrepiece for family meals. We offer a full range of cuts - rib, sirloin, fillet, top rump, topside and silverside according to the size you would like. If you have something special in mind, please don't hesitate to ask, our butcher will be happy to help. Steaks, the best braising steak you'll ever eat (don't ask us, our customers will tell you that!), stewing cubes and minced beef that is naturally lean and full of flavour.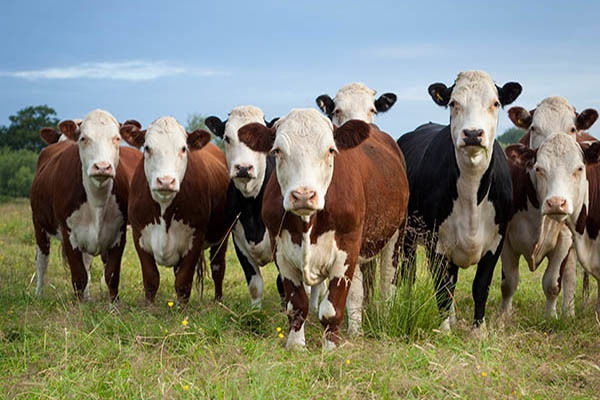 Organic lamb
Late Spring sees the arrival of our lambs heading straight from the 'nursery' to the meadows. Grazing under the shelter of trees in our orchards, they grow quickly. We believe our best, tastiest lamb is in the late autumn and early winter. A leg of lamb roasted or a shoulder of lamb slowly baked is difficult to beat for a large gathering. But ideal for smaller occasions are the deliciously tender rack of lamb, perfect for two.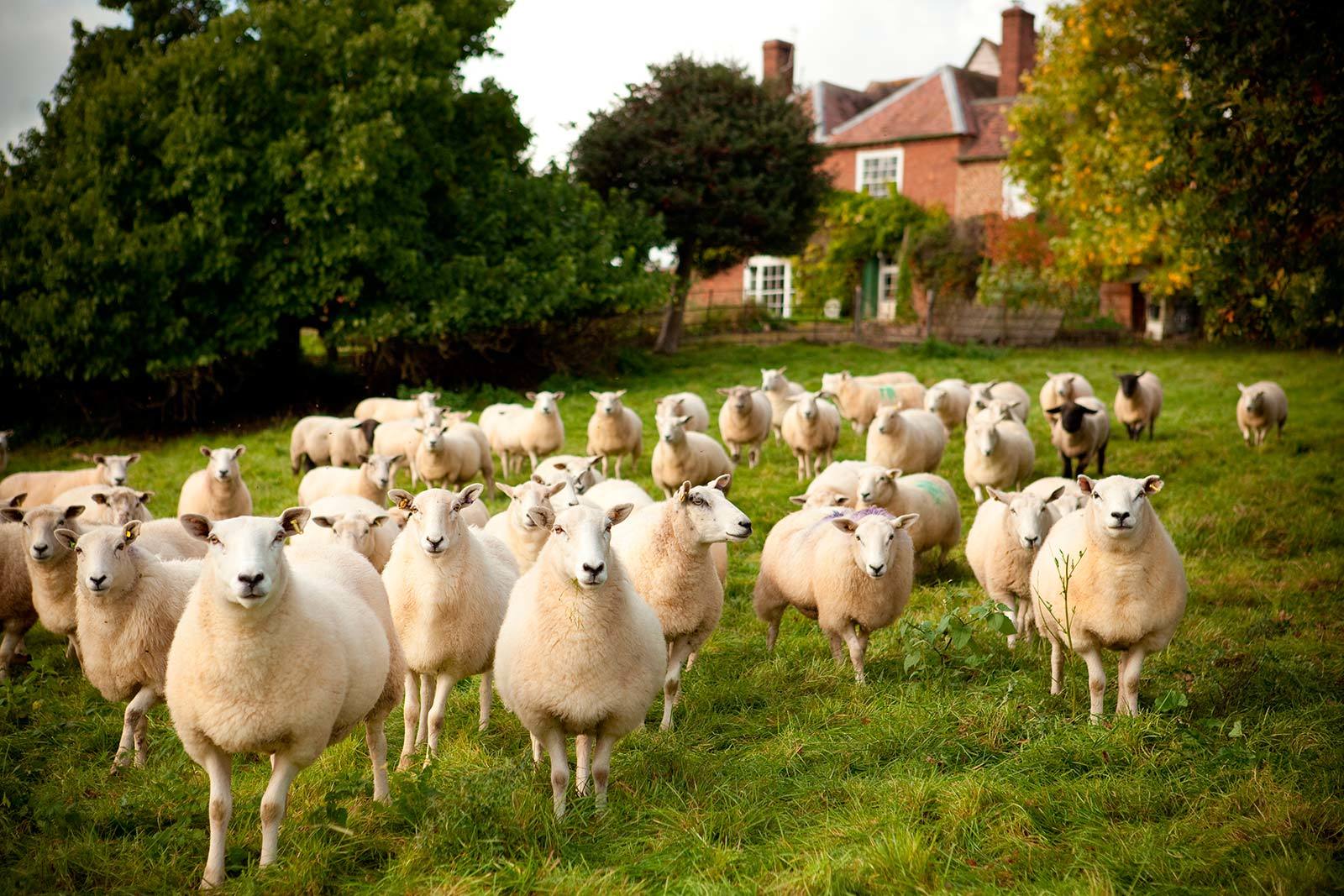 Organic pork - not available at the moment
Responsibly rearing a small herd of pigs throughout the year requires serious attention to detail. We really enjoyed our pig rearing and we still have the wonderful 'Pig' (a hand raised piglet that lived in our kitchen for the first month of her life until skidding across the floor to greet the children when they came home from school became a hazard!). But for now, we have more to do than we can cope with and so we rely on organic bacon and gammon at Christmas from the Wilson family at Adey's Farm, Gloucestershire.
Geese
Our organic goslings come from a British closed flock of breeding Embden geese. As soon as they have their true feathers, they are eager to range and graze our organic pastures. Enjoying the opportunity to stretch their wings whenever they choose, they are the loudest and most observant of our livestock, calling out in unison!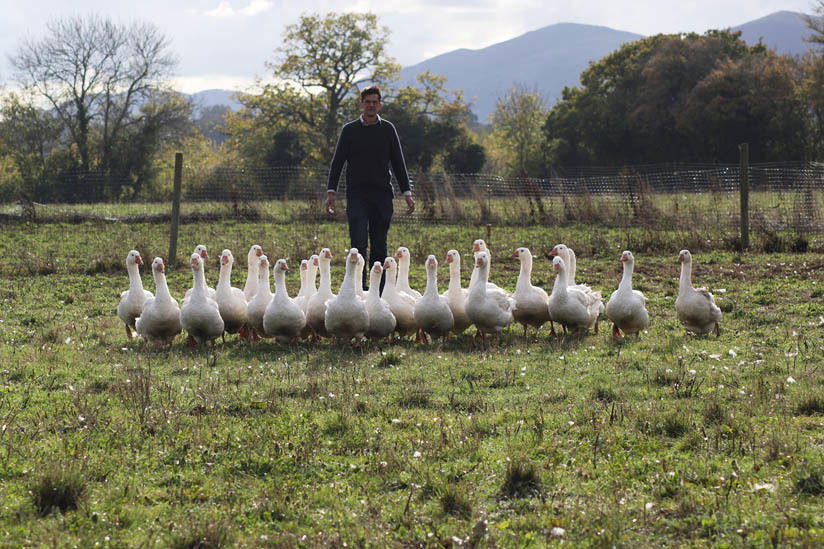 Chicken
Organic chicken is possibly the product that we are most well known for. Raised slowly in small flocks and then prepared for sale, right here on the farm in our tiny, specially designed facilities, oven ready organic chicken is available for our customers every week of the year.
In 2007 Meg & Will spent several days recording a BBC television programme with Jimmy Doherty showing 'behind the scenes' of this process of which we are so proud. Raising the ultimate chicken for our favourite family roast dinner was our aim all those years ago and over 15 years later, we are doing the same providing for many, many customers who share our passion for poultry perfection!